Description
✨3 SLIMMING TREATMENTS🤩 3 DAYS ONLY!!..
"GET SOLUTION FROM ✅BODY PERFECT"
✨WEIGHT LOSS PROGRAM✨
✨FREE AED 300* WORTH OF GIFT VOUCHER FOR YOUR FRIENDS AND FAMILY✨
⚡WEIGHT LOSS
⚡️FAT FREEZING
⚡️FITNESS & DETOX
⚡️MSCULPT or PRESSOTHERAPY
✅♻️ [INSURANCE COVERED FOR AYURVEDA AND PHYSIO TREATMENTS]
Contact our DHA-approved professionals for a free consultation and free body check-up, expert advice.
Enquire about Dr.Jaison premium package 🔅20𝗞𝗚 𝗜𝗡 60𝗗𝗔𝗬𝗦⚜️𝗥𝗘𝗩𝗘𝗥𝗦𝗘 𝗔𝗚𝗘𝗜𝗡𝗚🔂🔅𝗗𝗡𝗔 & 𝗚𝗨𝗧 𝗕𝗔𝗦𝗘𝗗 𝗣𝗥𝗢𝗚𝗥𝗔𝗠s* and many more
Contact: help@bodyperfect.ae
Or visit www.bodyperfect.ae
♻️BOOK FOR YOUR FREE CONSULTATION!!
📞RESERVE – NOW – LIMITED SLOTS ONLY!!👍
Call Now :
Body Perfect Marina Branch:
Landline: 04 583 2545 -:- Mobile: 056 369 9393
Body Perfect Karama Branch:
Landline: 04 852 5164 -:- Mobile: 056 480 5503
FREEZE YOUR FAT AWAY – FOREVER!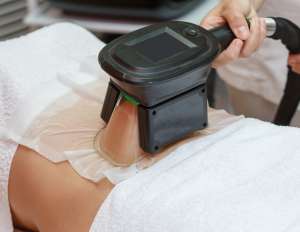 Cryolipolysis or Cool Slimming is a popular non-invasive and non-surgical treatment that uses cold temperature to eliminate excess fat from your targeted areas forever. Known as fat freezing, this sought-after method is the most effective and the safest alternative to liposuction today.
How does it work?
It's simple! During this treatment, fat cells are frozen and made inactive. Once inactive, these fat cells are disposed of by your body as natural waste.
The body starts disposing of these fat cells within 15 days of the treatment and continues.
Permanent, painless and very effective
The best part? Once disposed of, these fat cells are gone for good, they do not grow back (unlike with exercise and diet, where the fat cells only reduce in size).
The typical session takes around 30-40 minutes and is painless.
After only 1-2 sessions of fat freezing, you can expect a 20-25% fat reduction in the treated area (4-8 cm on average) within 2-4 weeks.
Areas you can treat:
• Belly fat/love handles
• Inner and outer thighs
• Flabby arms
• Back/bra area
• Chin Or any stubborn area with excess fat
Are you an ideal candidate for cryolipolysis?
• You have stubborn fat that doesn't respond to a regular diet and regular exercise?
• You want to reduce fat in specific areas of your body, like your belly, arms, thighs etc (exercise and diet may not be enough for spot reductions)?
DETOX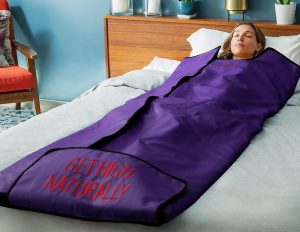 Detoxification or detoxication is the physiological or medicinal removal of toxic substances from a living organism, including the human body, which is mainly carried out by the liver.
No pain, yet so much gain!
MSCULPT a procedure that helps clients build muscle and sculpt their bodies.
What is MSCULPT?
MSCULPT or Bodysculpt is a non-invasive treatment well known for its effectiveness in fat burning and muscle toning (abs, buttocks, arms, thighs etc). Even though it is often mistaken for EMS, MSCULPT is an involuntary muscle contraction which builds muscles. It is a method that utilizes electromagnetic energy.
The duration of the treatment is 30 minutes and is recommended to be repeated in 1 to 3-day intervals.
A 30-minute MSCULPT session on the tummy is equivalent to 30,000 crunches. Result? Visible and toned abs.
Use EMSCULPT to reduce the diameter of the waist, hips and thighs!
If you are not getting the desired result from your fitness regime, consider MSCULPT.
Sculpt your body to perfection!