Dr.Jaison Paulson
Dr.Jaison Paulson gained an international reputation as the "HEALER". His expertise includes but is not limited to reverse ageing, reversing lifestyle diseases suchas diabetes, cholesterol, hypertension, as well as thyroid and PCOD-induced conditions. He is expert in prenatal and postnatal exercises. Being firmly committed to helping people adopt healthier lifestyle and gain their dream body in safe and natural way, he is often referred to as a weight-loss guru. His success lies in the combination of his rich 30-year's long experience, His vast education and the implementation of the methods and services backed by multiple research. His ABB diet results from the research done on thousands of people he helped throughout the years. In short, ABB Diet restores acidic/alkaline balance by combining Alkalinity and a Balanced Blood-type based diet.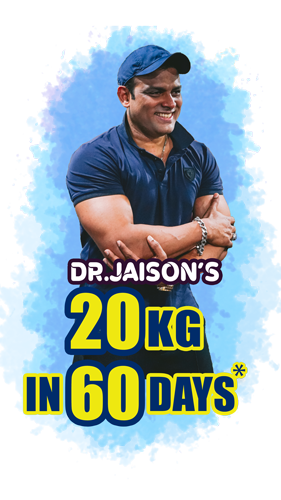 Testimonials
Our Clients' Reviews
I personally appreciate attention while being at a dermetologist's. Here you guys are devoted to details and practice individual approach to every client.
I am now a regular client because of the wonderful treatment procedures that make you look younger and healthier almost instantly! Your clinic is the best.
This was the most exciting and pleasurable experience with a doctor. Thank you for your incredible care and professional approach to all customers.
Get In Touch
How to Find Us
BODY PERFECT HOLISTIC DIETING & WEIGHT LOSS SERVICE L.L.C.
JAM MARINA RESIDENCE SHOP B-01-04 MARINA VIEW
Contact : 04 583 2545 , 056 369 9393
BODY PERFECT SLIMMING, FITNESS & BEAUTY CENTER L.L.C.
KARAMA CENTRE, 303, AL KARAMA, DUBAI
CONTACT : 04 852 5164 , 056 480 5503
BODY PERFECT LTD
49 CRANFIELD COURT, HOMER STREET, LONDIN UNITED KINGDOM, W1H 4ND
Contact : +44 7458 356332
HOLISTIC WELLNESS
UNLOCK YOUR DNA!
TAP INTO YOUR GENETIC POTENTIAL
``HEAL WITHOUT A PILL``
``LET FOOD BE THY MEDICINE AND MEDICINE BE THY FOOD``
VISION
We strive to help people enhance their wellbeing by improving the holistic, physical and emotinal qualities of life.
MISSION
Our mission is to promote Hoslistic health principles by making them affordable for everyone.We generate the optimum value for our clients by tapping into their individual genetic potential through the Live & Eat by Your Genotype philosophy.